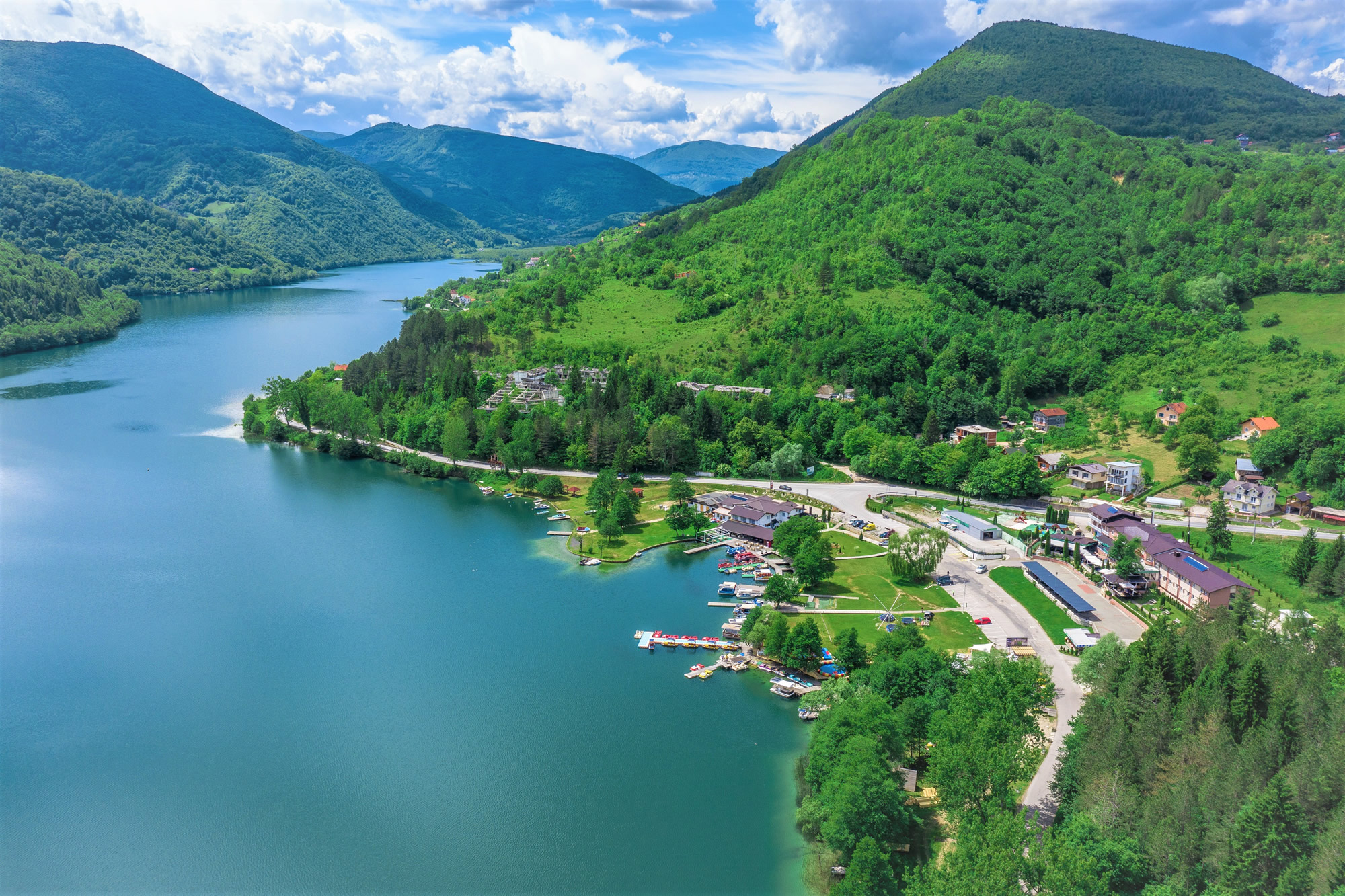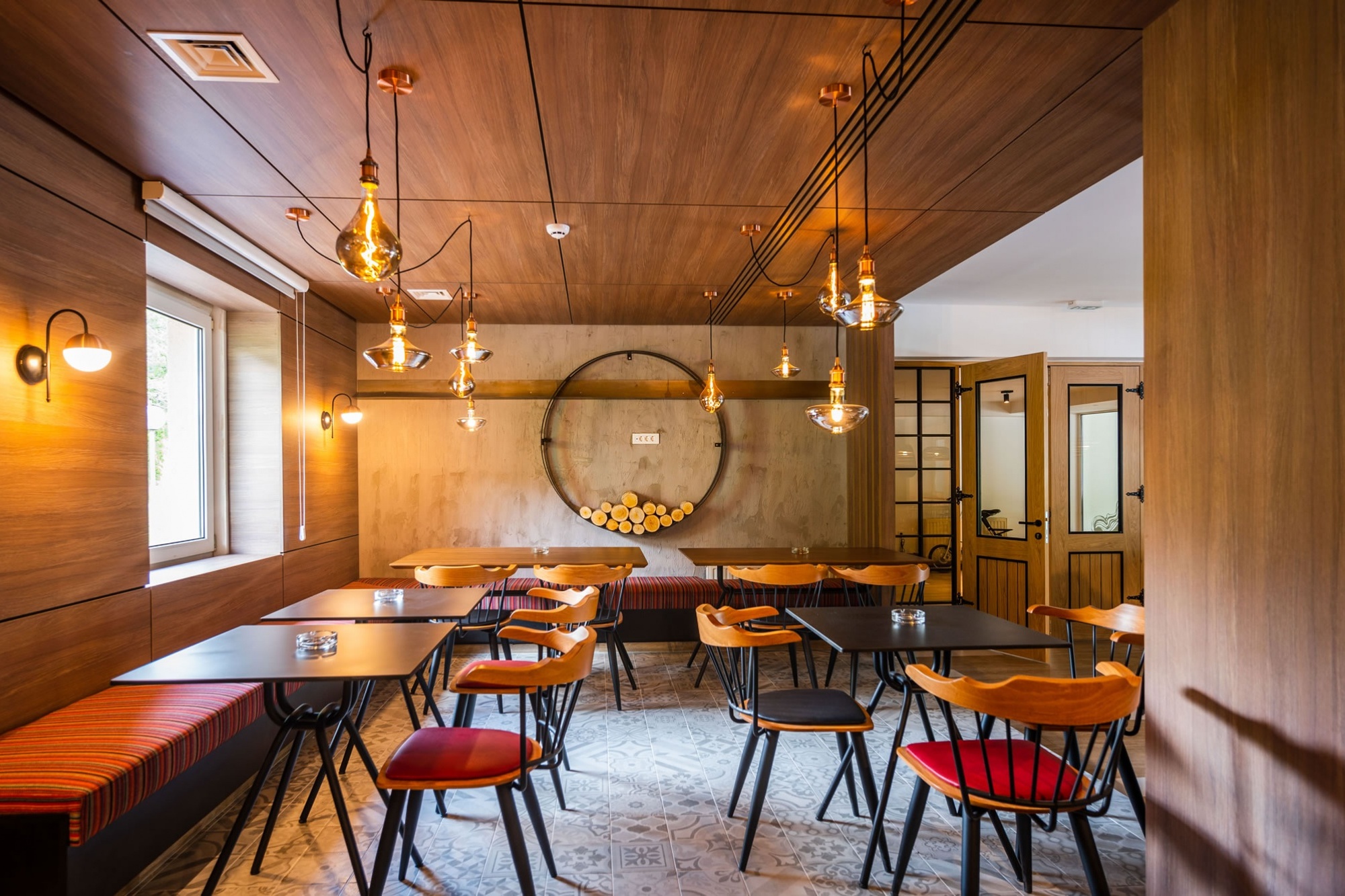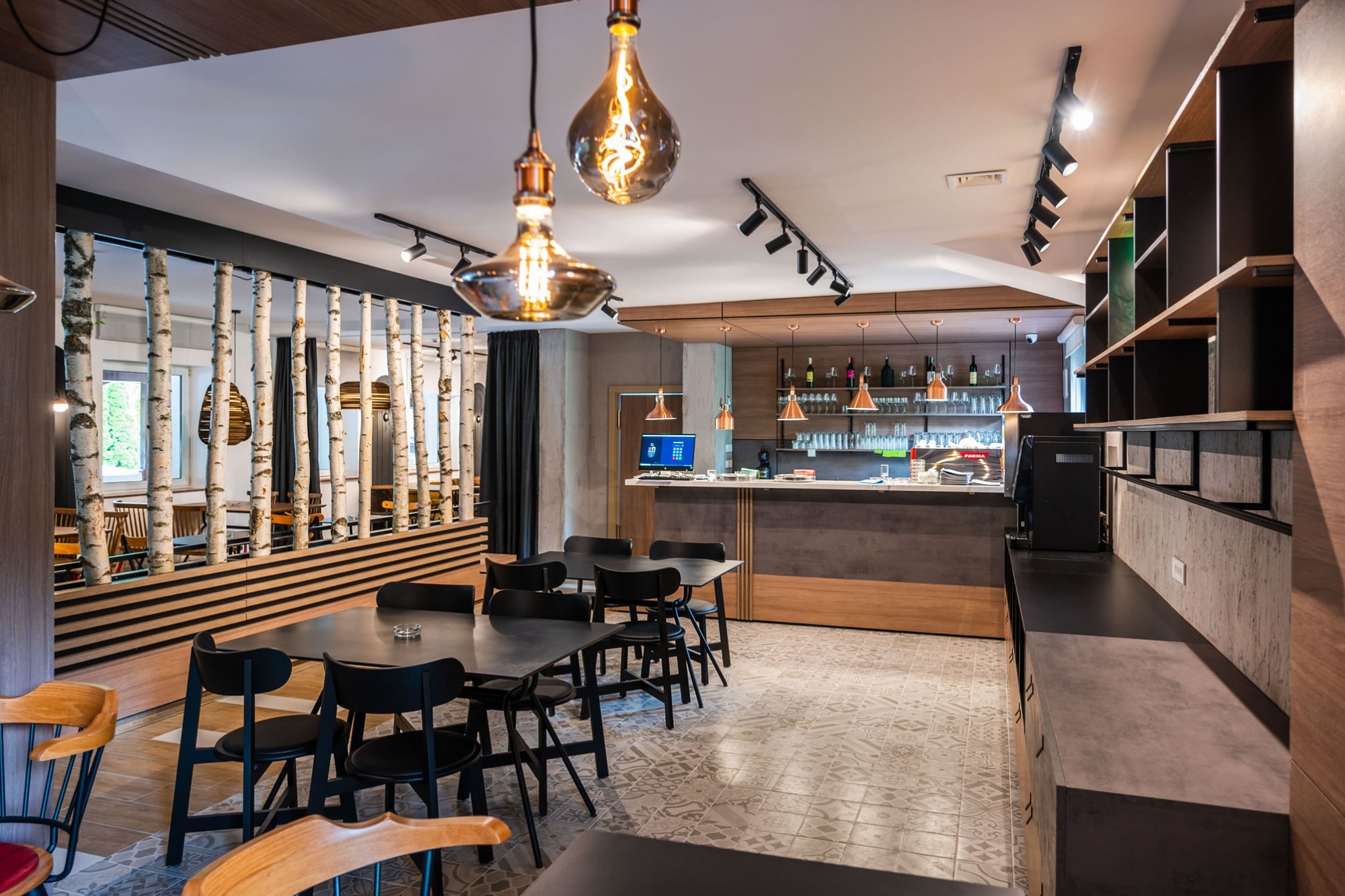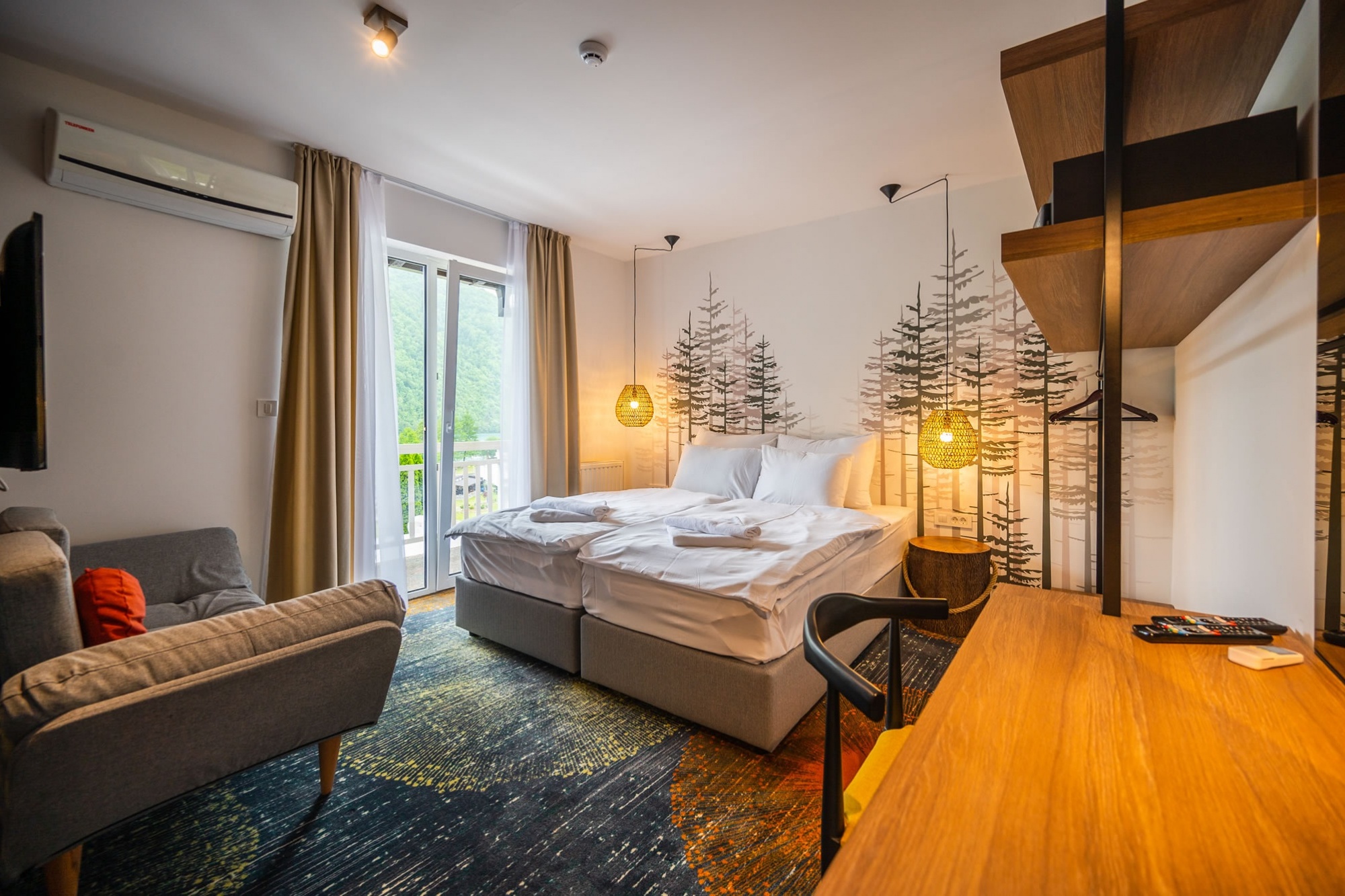 Welcome to the Pliva Lake!
Pliva Lake is one of the most beautiful lakes in Bosnia and Herzegovina and its crystal clear emerald green water will take your breath away.
The Large and Small Pliva Lake (Veliko i malo Plivsko jezero) located in the Pliva Valley are the jewel of Central Bosnia. Pliva lakes have always attracted tourists, athletes and nature lovers. The Large Pliva Lake is 3300 meters long and about 400 meters wide, and in 1963 it hosted the seventh European and Extraordinary World Championship in kayaking and canoeing on calm waters. Due to the specificity of water density and its extremely calm nature, this lake is ideal for sports enthusiasts engaged in rowing disciplines. Of course, don't forget the historic watermills built in 1562, which fully complete the breathtaking beauty of the Pliva Lake. The Large Pliva Lake is one of the two habitats of the extremely rare lake trout Zlatovčica, and it is extremely rich in other fauna.
Of course, if you just want to walk around the lake, or enjoy a boat or electric pedal boat ride, feed the ducks or just fish, here you will surely find your peace.
A PHP Error was encountered
Severity: Warning
Message: file_get_contents(https://graph.instagram.com/me/media?fields=permalink,media_url,thumbnail_url,caption&limit=10&access_token=IGQVJWaC0xbnFuY2ZAxVDJUQnhPQlEtVTR2Q0p5RWFyenZAwS1I3bk5EQUliLVpFV05Ta3dOaEcwdm5sTE1JYmpWcEFmQVY1MDgxc2FiUFZAKVWs5RUhkUEx0MEQ3d3I2M01UdHF5bGgzTXBoWjR3U0gyQQZDZD): failed to open stream: HTTP request failed! HTTP/1.1 400 Bad Request
Filename: libraries/template.php
Line Number: 664
Rooms & Apartments
Fully renovated, modern rooms and suites mirror the nature that surrounds them. Whether you are coming for a holiday or business, our specially designed rooms provide everything you need for rest and relaxation.
We made sure that you sleep on the most comfortable anti-allergy mattresses and bedding and that you enjoy a warm shower or the large selection of TV channels. The hotel has 34 rooms, including double, triple, family rooms, and superior rooms. Our staff will make sure that your accommodation is as comfortable as possible. In all rooms there is an anti-allergy mattress and bedding, toilet and shower, wardrobe, safe and work desk, a minibar, hairdryer and towels.
Entertainment and Activities
Long walks around the lake or a fun ride on electric boats and pedal boats, an amusement park for children and many other activities will make your stay at the Pliva Lake an unforgettable experience.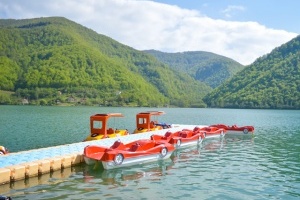 Rent a Boat
The Hotel Plivsko Jezero has its own fleet of boats. Electric pedal boats for four people or electric boats for 6 or 12 people are ideal to explore the emerald lake, while encounters with swans, ducks and other rich wildlife are not uncommon.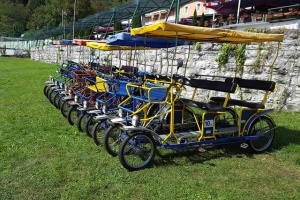 Rent a Bike
Riding tandem bikes is an inevitable form of family fun and a unique way to enjoy the beautiful scenery that greets you behind every turn.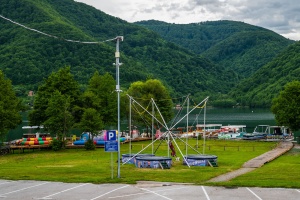 Kids Park
For our youngest visitors, the Hotel Plivsko Jezero offers fun trampoline jumping, dizzying play in Zorb balls and adrenaline excitement on unique bungee trampolines. Children's laughter is guaranteed here.
Discover Pliva Lake and the city of Jajce
The Pliva Lakes, the Large and Small Pliva Lakes are the largest natural lakes in Bosnia and Herzegovina. The City of Jajce is located in the immediate vicinity of the Pliva Lake. A short 5-kilometer drive takes you to the museum-city, which has long been the center and capital of Bosnian kings.